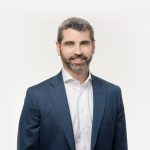 ThompsonMcMullan is excited to welcome associate Sean Breit-Rupe to the firm, whose practice will focus on litigation and energy and telecommunications.
Prior to joining, Sean served as Assistant Commonwealth Attorney for Henrico County, gaining trial experience, handling a variety of cases and sectors in Circuit, General District, and the Juvenile and Domestic Relations Court, leading the office's threat assessment team, and overseeing the Substantial Risk Orders, or "red flag," law. Specifically, Sean conducted witness interviews and preparation across juries, circuit benches, and general district misdemeanor trials and preliminary hearings, performed legal research and drafted legal memoranda and administrative filings, and drafted and litigated motions to suppress and motions in limine.
Sean received his J.D. from the University of Florida Levin College of Law, graduating cum laude in 2017 and served as an extern under the Honorable Judge W. Reilly Marchant. Prior to that, Sean served nine years in the Marine Corps, where he was commissioned as a second lieutenant and a Naval Aviator pilot.