Congratulations to Elder Law and Estate attorney Shawn Majette on his recognition by Virginia Lawyers Weekly as an honoree in the Class of 2023 Hall of Fame. The list is comprised of attorneys who have made an impact on the state's legal field and have either been practicing for over 30 years or are over the age of 60.
The criteria used to select honorees are career accomplishments, contributions to the profession, contributions to the development of the law, and contributions to the bar and commonwealth through efforts to increase access to justice.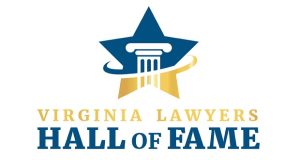 Among his many accomplishments in his years as an attorney, one of his greatest was the role he played in evolving the field of elder law and estate planning on both a local and national scale. Shawn served as the founding chairperson of the Virginia Bar Association Elder Law Section and has assisted in drafting several current Virginia statutes relating to guardianship, conservatorship, and behavioral health.
The full list of those named to the Hall of Fame can be found here and an event will be held on March 28, 2023 to celebrate the recipients.